.lt domain name promotion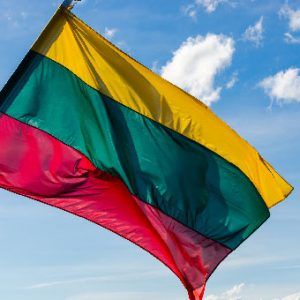 We are announcing a special promotion of .lt domains from 12 until 22 February, 2018 for our Members. Each new 1-year domain creation (i.e. for the first one year period after domain creation) will be only €2.50 + VAT. This discount will not be applied to renewals or reactivations. Transfers remain free of charge for .lt domains.
If you already have an activated Membership Plan, you will immediately profit from these lower prices from the 2nd of January. If you have not yet activated your Membership Plan, this is the perfect time to do so! Enjoy this promotion right now by logging in to the Openprovider control panel and activating your Membership plan immediately.
.lt is the official country code extension for Lithuania, a small country in the north-east of Europe. Together with Latvia and Estonia, Lithuania forms part of the Baltic States.  With a high internet peneration rate of 82%, Lithuania is as good a country as any other to extend your domain portfolio into. At Openprovider, we aim to provide you the lowest prices for .lt domains. You pay what we pay: our Members always profit from domains at cost price.
Feeling ready to start selling .lt domains today? Get your Membership plan today and start growing as a reseller!
Subscribe to our newsletter
What are you waiting for?
Create an account today - it's fast and free