.biz price increase announced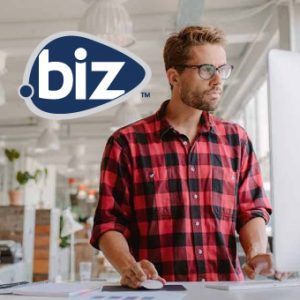 Effective from the 12th of November 2018, registry Neustar will increase the price of its .biz domain with $1.04. Openprovider will forward this increase in our Member and non-Member prices.
The new Membership price from the 12th of November 2018 will be $11.69. If you register, transfer or renew your .biz domains before the 12th of November 2018, the current, lower prices are valid. As you can register or renew your .biz domains up to a 10-year period, your total discount can be as high as $10.40 per domain! Don't miss this chance to save.
Although .biz might sound like a relatively new extension, it has actually already been in use since 2001! ICANN approved this gTLD in 2001 in order to relieve some of the high demand for .com domains. Just like .com, .biz is a very suitable TLD for companies because of the phonetic association to the word "business". There are over two million .biz domains on the Internet, and anyone can register one. This makes .biz an accessible option for companies of all sizes and kinds.
Some Turkish website owners use .biz in a cheeky manner. "biz" means "we" in Turkish and it is possible to create some off-beat domain names with that double meaning.
Subscribe to our newsletter
What are you waiting for?
Create an account today - it's fast and free