MORE THAN JUST A CONTROL PANEL
Plesk
Plesk is a WebOps hosting platform designed to help you automate and grow your hosting business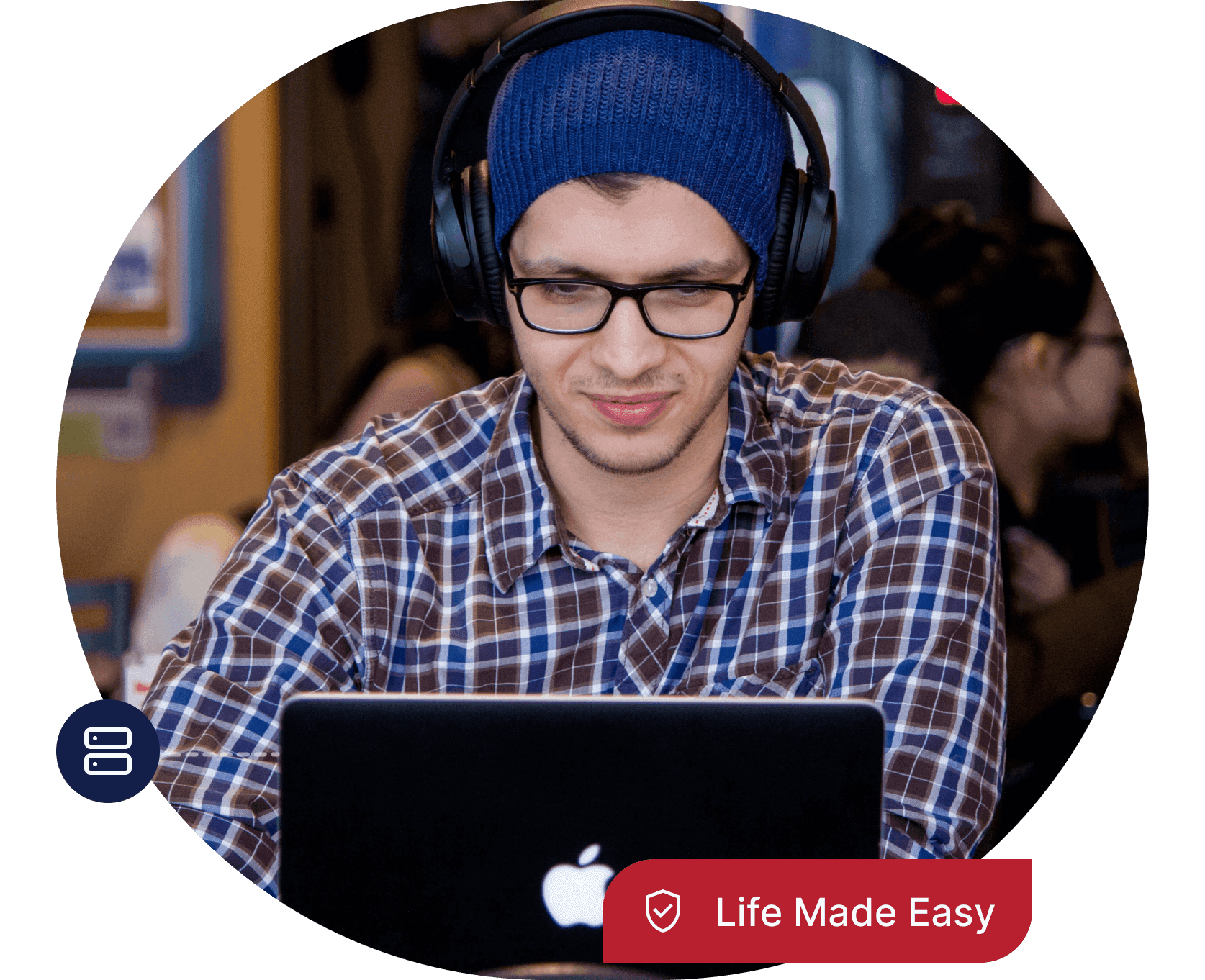 Are you tired of the constant headaches and frustration that come with managing your server and hosting?
Do you find yourself spending countless hours trying to fix technical issues? If so, you're not alone. Many business owners struggle with the complexities of server management and hosting, It can be overwhelming and take much more time than it should.

But don't worry, there is an easy solution for this. With Plesk, you can easily and effectively manage your customers' servers and hosting, without stress or frustration.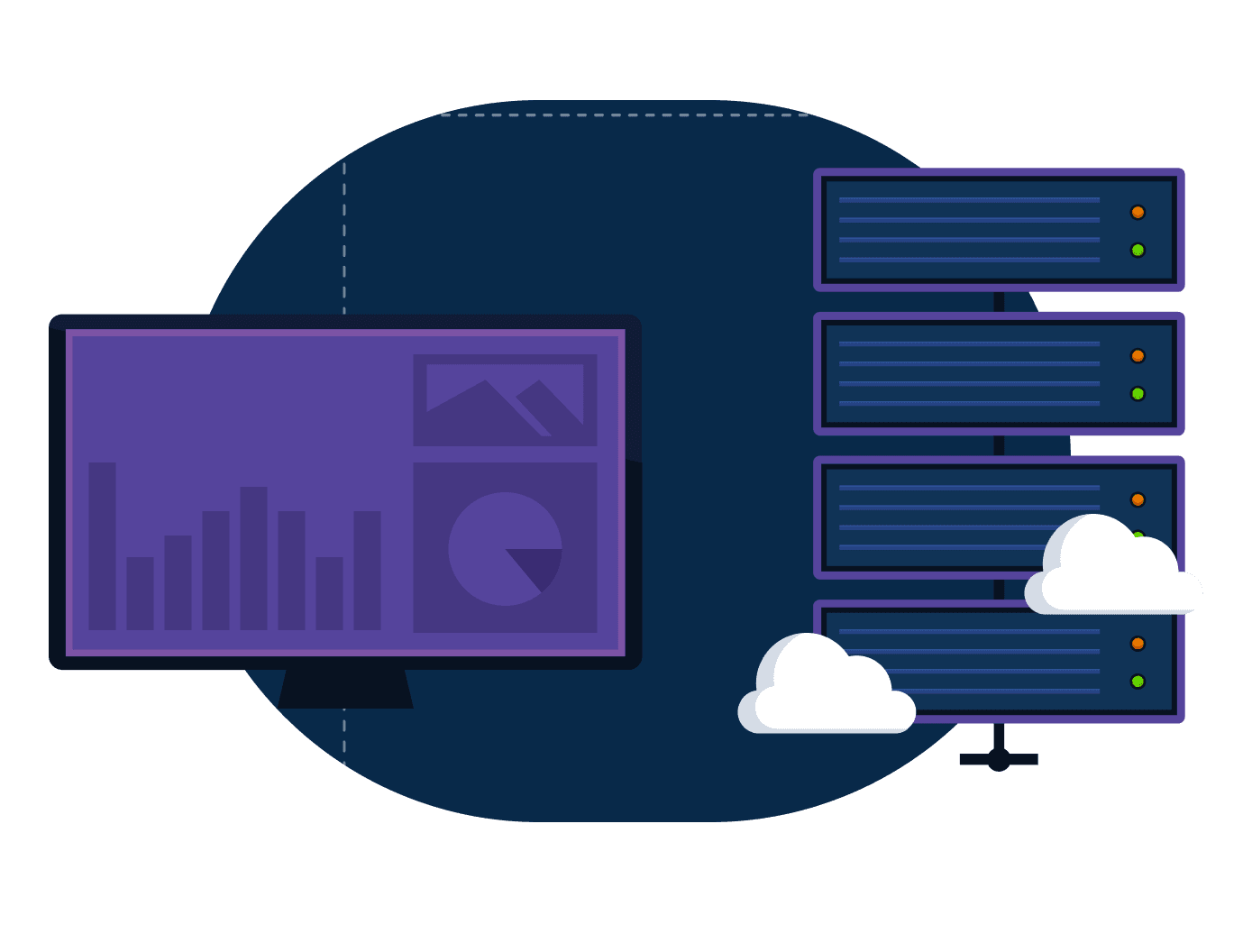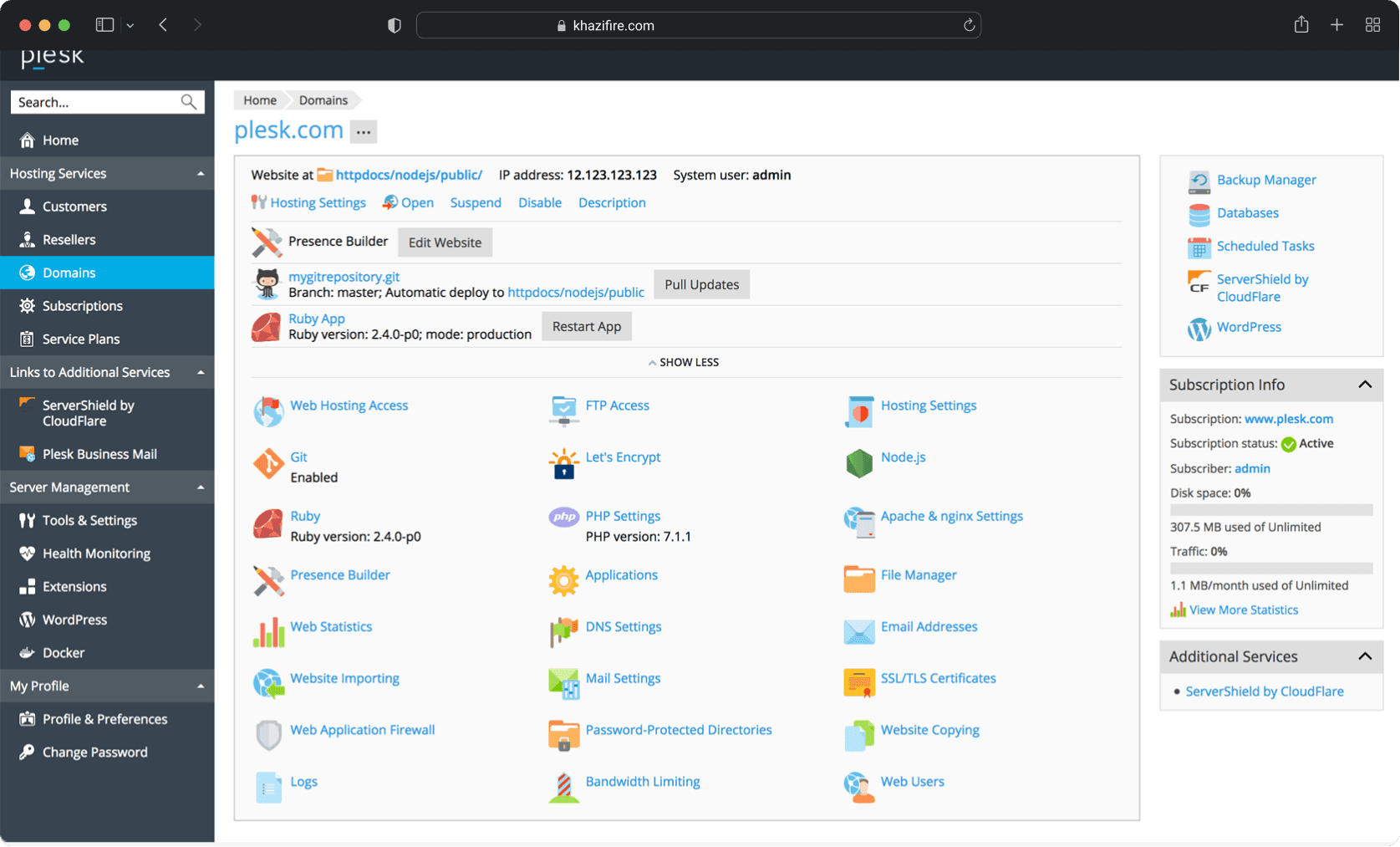 Plesk is a powerful control panel that allows you to manage all aspects of your servers, including files, databases, email, and more.
Its user-friendly interface makes it easy for you to make changes and updates, while its advanced security features ensure that your customers are always protected. Most of all, it allows you to manage customers' access to hosting packages they purchased from you. You get to automate time-consuming processes that would otherwise demand a lot of precision. With that out of your mind, you can focus on growing your business rather than on technical issues.
ADVANTAGES
Why choose Plesk?
With Plesk, you get access to all the below features and more.
All-in-one control panel
One dashboard to rule them all. Easily monitor performance, manage multiple accounts and customers and onboard new prospects.
Exceptional security standard
The Plesk hosting control panel is built with broad security levels across networks, operating systems, and apps that will ensure a secure experience for you and your customers.
Hundreds of extensions
Customize your system exactly how you want it with easy-to-use, multiple extensions available in 22 different categories.
The perfect WordPress companion
The Plesk WordPress Toolkit includes automated AI-powered regression testing, cloning, staging environment, backup and restore features. It allows you to quickly manage all your WP sites.
Compatible across all platforms
Plesk is the only hosting platform compatible with every virtualization and container platform, including giants such as Google, Alibaba, AWS, Azure, and DigitalOcean.
Complete flexibility and control
Every Plesk-powered VPS and the dedicated server has full root access via SSH, allowing you to install any third-party or open source application you like.
BOOST YOUR DOMAIN NOW
Find the one that suits you best
There's a Plesk Edition for everyone.
Plesk Web Admin
Fur customers who manage websites for an employer, a business or for themselves, and who want simple website and domain management without all of the service provider overheads.
Plesk Web Pro
For web professionals who design, develop, and deploy websites for their customers, and who require a simple way to manage them - including the full WordPress toolkit.

Plesk Web Host
For "traditional" web hosters who want to customize, provision, and manage their hosting businesses with full flexibility - including access to all domain management tools and the full WordPress toolkit.
Service Provider Management

Cgroups Manager (resources management) *

Power user view (server + site admin)

SE Only (Limited features edition)

PostgreSQL and MSSQL management modules

Plesk Premium Email by Kolab

Security Core with ModSecurity Rules by Atomicorp
🔴 - Not included
🟢 - Included
🔘 - Optional add on
Ready to take your business to the next level?
Get your Plesk License today and take control of your servers infrastructure.