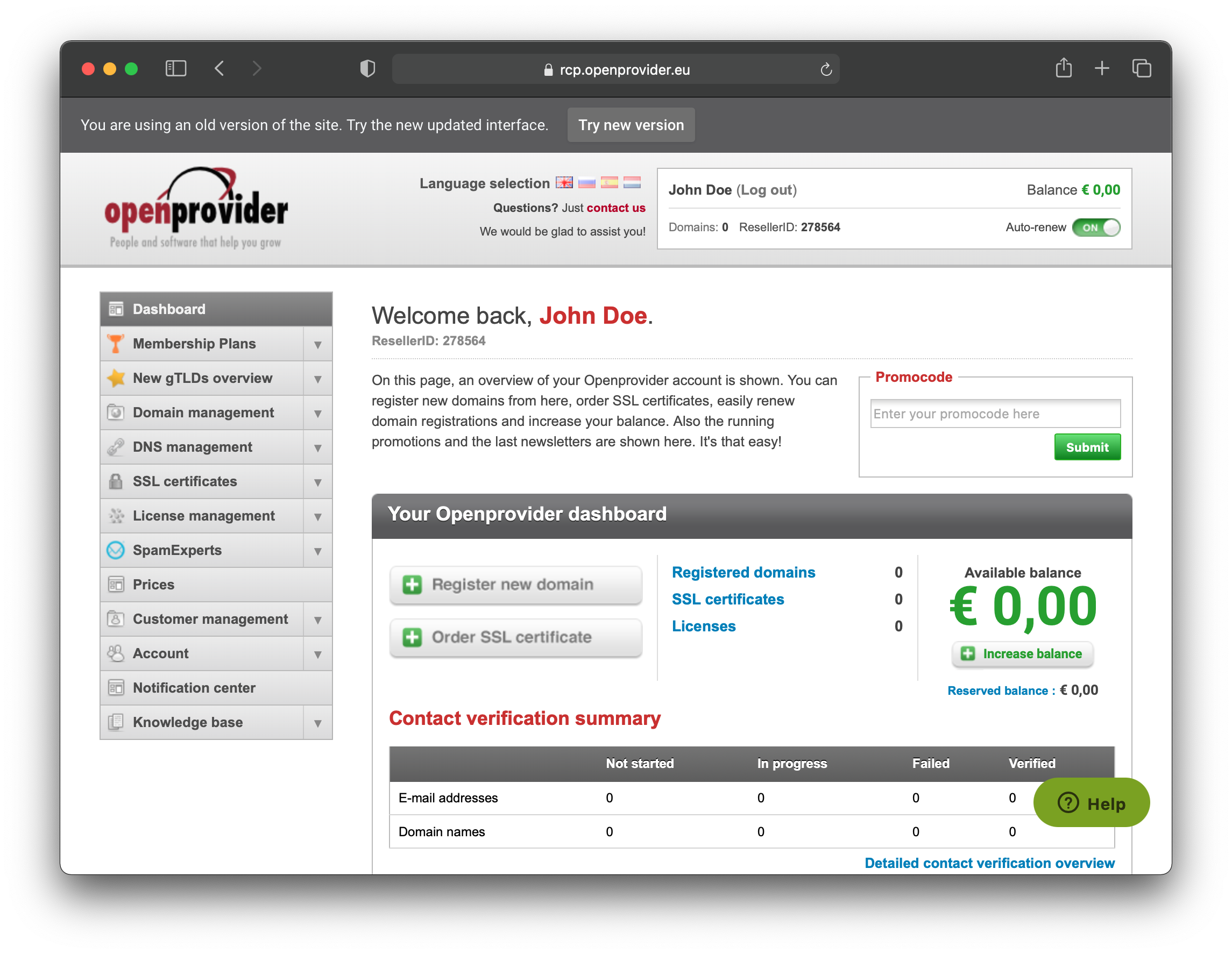 If you have any doubts or questions regarding this change or need guidance for the new interface, our support and sales teams are happy to help you, feel free to reach out to them at any time!
Subscribe to our newsletter
Looking for the best Domain Reseller Program?
OpenProvider offers you the best prices in the market and more. Register your .com domains for only $8.57 now!